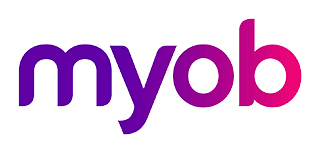 Payroll
You can integrate TimeSite Pro with your MYOB payroll system in moments. Simply select MYOB from our list of payroll integrations, login to your MYOB account, and click on Save. TimeSite will enable you to select the Business you want to send timesheets to, and we will download your Pay Items.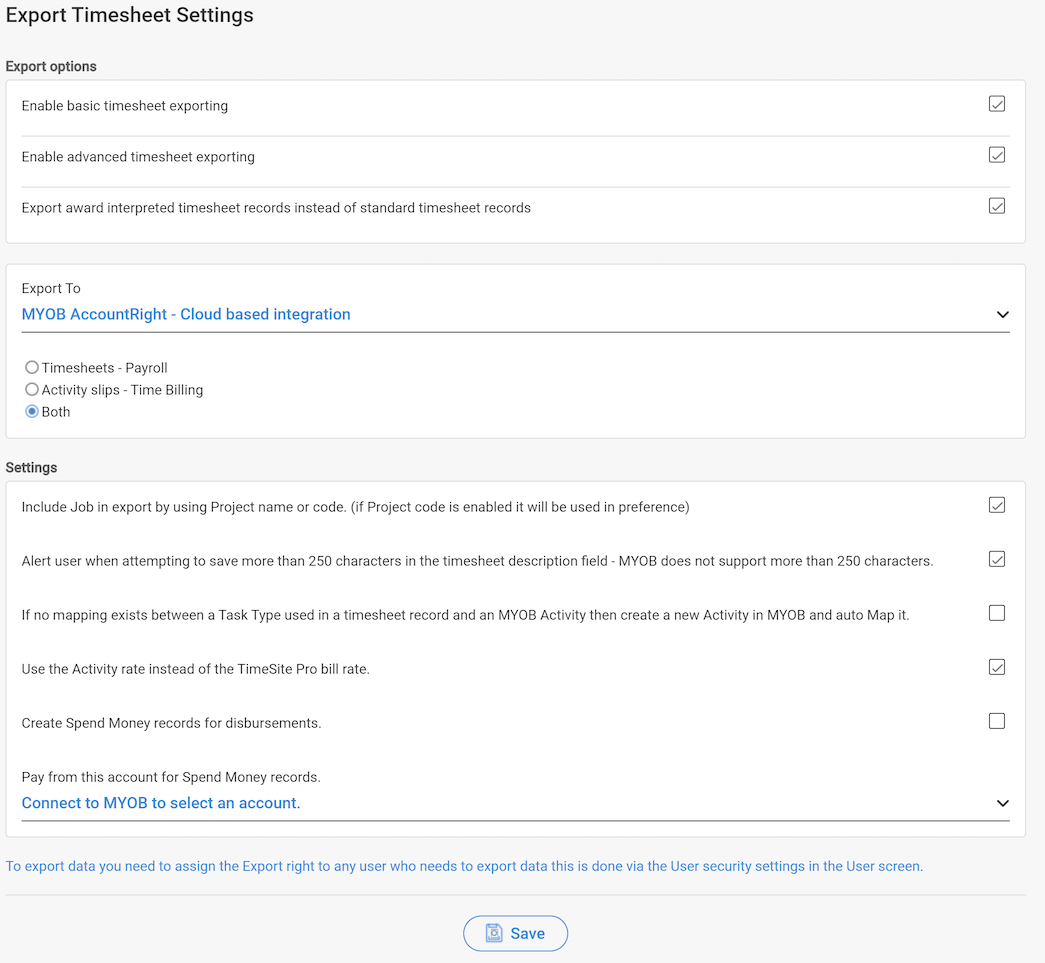 You can export both timesheet and expense records to your MYOB payroll system in moments. We track all timesheets batched and exported to MYOB.
Our MYOB integration fully supports our Award Rules engine enabling you to specify how your awards or enterprise agreements are to interpret timesheet records before export to MYOB. TimeSite Pro rules cover overtime, penalty rates, loadings, and allowances and applies them to specific employees, groups of employees, projects and job sites according to your requirements. You have full visibility of your award rules and how they apply to the timesheet records submitted by your staff.
Timesheets can align with your payroll cycles — weekly, fortnightly, calendar month, or 4 week month — and you can specify your pay cycle anchor date. TimeSite Pro provides both timesheet approval and client authorization of work performed.
Accounting
TimeSite Pro enables you to export your time billing invoices to your MYOB accounting system with the push of a button. Select MYOB from our list of accounting integrations, login to your MYOB account and click on Save. Once connected to your myob business, we will download your MYOB account codes to map to your invoice items in TimeSite Pro.
TimeSite Pro invoices can include additional line items as well as your timesheet details. You can attach your invoice and supporting time & materials documents to an email and send it directly to your customer before exporting the invoice to MYOB Accounts Receivable.