TimeSite rolls out enhancement requests from our clients (20 Aug 2018 build)
You might think that we've been a little quiet for the last couple of months but only because we've been hard at work delivering on many enhancement requests from our clients as well as introducing new features to our mobile apps.
For example, you may have noticed a new tab in our Project panel: Geofencing. This tab allows you to define a boundary around a location that our mobile app will recognise. When your user enters and leaves that location, our app will remind them to create a timesheet entry and (via a mobile app setting) automatically create a timesheet record. The Dashboard > Project Location tab displays all or selected geofence locations.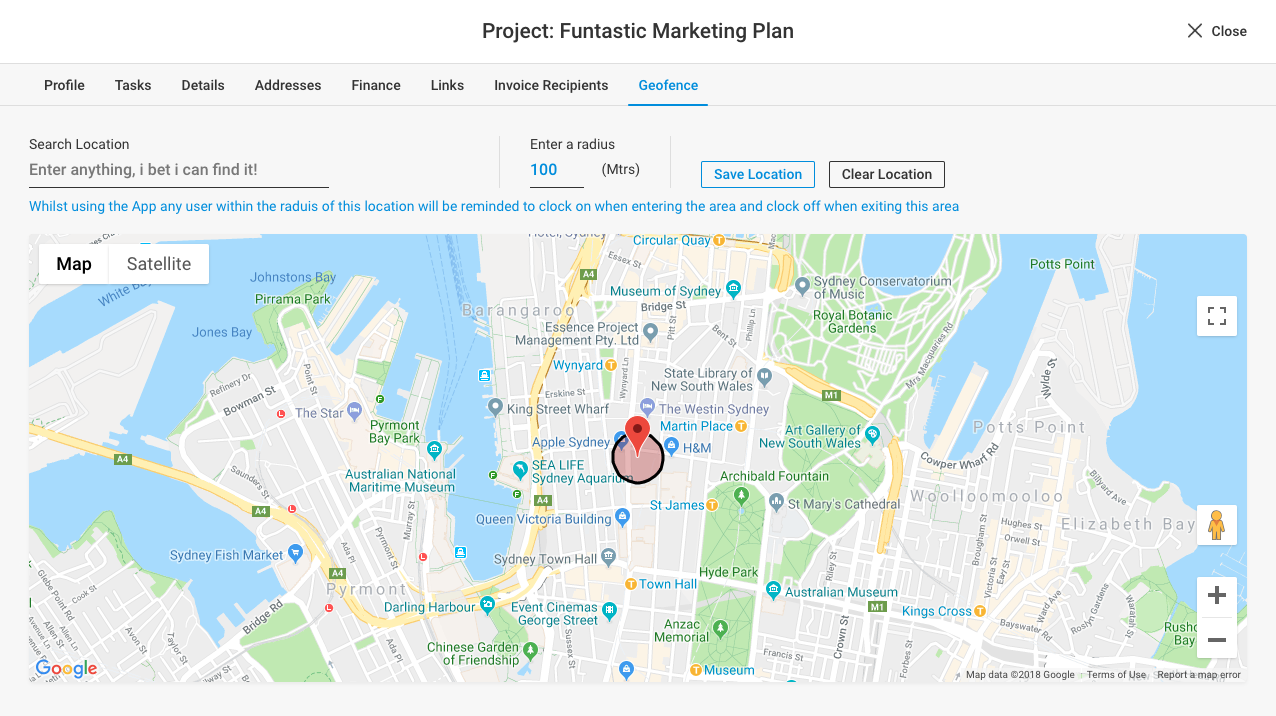 We've added mobile notifications to TimeSite Pro to enable you to remind your users to complete and submit their timesheets and to notify your managers that a timesheet is available for them to approve. Note that if the user doesn't have our mobile app installed, then the notification can be sent to their mobile as an SMS message.
Another key feature that has been requested by a number of our clients is integration with single sign-on authentication providers. We've rolled out support for Google, Facebook and LinkedIn enabling your users to sign-in to TimeSite using their Google, Facebook or LinkedIn id. This feature is enabled on a provider basis in Settings > System Settings > Features. We've also added the ability for our clients using Microsoft Office 365 to use LDAP via SSL to meet their SSO requirement.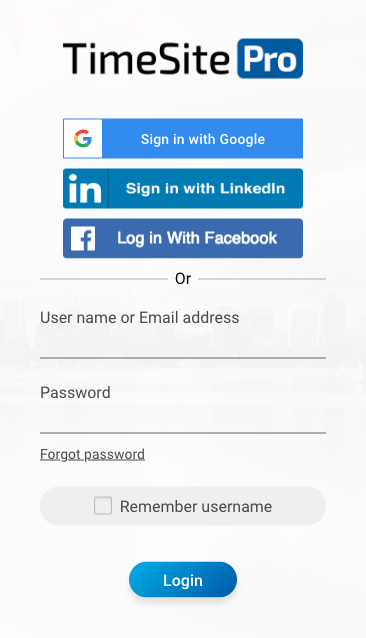 We have made many feature enhancements to improve our user's quality of life with TimeSite Pro. Here's a (brief) list:
use the department code to restrict the automatic linking of users to projects by the department code
improve the responsiveness of the user and project panels by including a button in the link tab to "load and show links"
distinguish contractors from staff users via the Contractor flag in the user record
quickly select a date range in the Enquiry report builder such as this week, last fortnight, or 2 months ago
add HR3 to our list of payroll partners for the timesheet export feature
redesign the standard invoice and time & material report
add a new Resource Utilization report
add a button to enable you to quickly reset enquiry filters.
Please review our detailed Knowledge Base article on these and many other enhancements to TimeSite Pro. We'll be adding new help articles to our Knowledge Base as well. Please keep sending us your requests for improvements and changes. We value your input and many of your requests can be quickly implemented in TimeSite Pro by our development team.
---